Summer is back and camping is one of the best ways to enjoy the outdoors and spend great time with your friends and family. When it comes to making a temporary home for your outdoor adventure, tents will surely make it at the top of your list. Sure, there are many types of camping tents you may buy but they may not be a good choice to protect you from natural elements. What if it rains and your tent is made of a less than waterproof material? Instead of getting soaked up, getting muddy, or going grumpy, using a
tarpaulin
can be a real good move.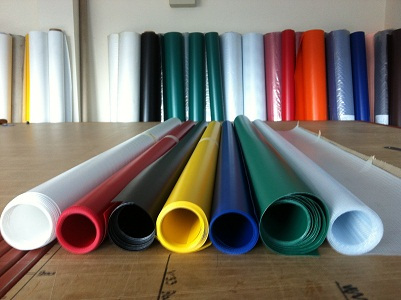 Unlike the typical canvas tents, tarpaulins can be useful covers wherever you want to pitch your tent as a sort of protection from the sun and rain. In fact, you can also make use of a tarpaulin as a cover on the ground. Just like tents, there are also different types of tarpaulin depending on the material they are made up of or the purpose that they serve.
For a quick overview, tarpaulins or tarps as they are usually called can be made of woven polyethylene, polyester reinforced pvc, canvas or mesh. Most tarpaulins are flexible enough to use as a groundsheet or an overhead cover due to the fact they are 100% waterproof. When it comes to doing outdoor activities especially camping, the best type of tarpaulins to use are polyethylene tarps or poly tarps because they are able to block sunlight and keep water out of your tents.
On the other hand, you may also go for other types of tarpaulin depending on your needs. If there's really no chance of rain, UV-protected tarps would be a good choice especially if you are going to camp for days under the sun. Flame retardant tarps are also available especially if you need fire-protection. If you want the very affordable tarpaulins which are suitable for good weather camping and is resistant to water and is lightweight, standard light tarpaulins would be your best choice. But then, if you are camping within heavy weather conditions and you need a tarpaulin that is stronger than standard ones, waterproof and durable heavy duty tarps is the right tarpaulin for you.
To make this easier, determine first where exactly you are going to camp, what the weather will be, how long you'll be camping, and what general purpose your tarpaulin would serve. This will allow you to choose the best tarpaulin for your camping and make the process of buying the right kind easier to do. Also, put into consideration the right tarpaulin size you should use for your camping. Your tarp size should depend whether you're going to use it as a groundsheet, a tent, or simply a cover to protect you against the sun's heat. Last but not the least, always factor in your budget. The cheapest tarpaulin available is the light or regular tarpaulin suitable for a short camping trip in a fairly good weather. But then, if you will be camping out for days under the heat of the sun, rain showers, or a windy day, a heavy duty tarpaulin although costlier is more recommended.
---