Product: Canvas Tarpaulin Sheet
Material: 100% Polyester, 100% Cotton,80% polyester with 20% Cotton
Color: Green in stock, nominated color availible
Size: Custom Size
Weight: 400gsm,430gsm,520gsm,etc.
Supply Type: Make-to-Order
MOQ: 200sqm
Features: High density, Anti-UV,tear resistant, waterproof, dust resistant, high breath-ability, long lasting, wind protection, wearproof, double-stitched hem, etc.
Cut Size

Finished Size

Cut Size

Finished Size

Cut Size

Finished Size

2m X 3m

1.9m X 2.9m

5m X 6m

4.8m X 5.8m

10m X 10m

9.7m X 9.8m

3m X 3m

2.8m X 2.9m

5m X 7m

4.8m X 6.8m

8m X 12m

7.7m X 11.7m

3m X 4m

2.8m X 3.9m

6m X 8m

5.8m X 7.8m

10m X 12m

9.7m X 11.8m

4m X 4m

3.8m X 3.9m

7m X 8m

6.8m X 7.8m

8m X 15m

7.7m X 14.7m

4m X 5m

3.8m X 4.9m

6m X 10m

5.8m X 9.8m

10m X 15m

9.m X 14.7m

4m X 6m

3.8m X 5.8m

8m X 10m

7.7m X 9.8m

12m X 18m

11.6m X 17.7m

Tarpaulin production needs to weld together,so the finished size may be 10-30 cm shorter.Thank you for your understanding.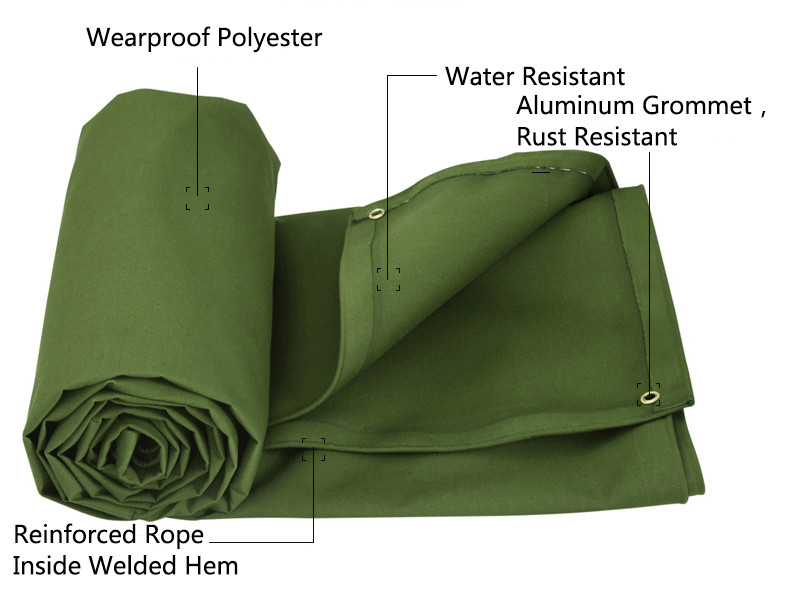 1.Applications:
Storage/hay,container,equipment,pwarehouse/cargo/rail tansportation/truck/steamship cover,etc.

crop cover, pallet cover, railway wagon cover, port cover,truck cover, etc.

Machine cover, paper cartons cover

Ground sheets

Pandals/monsoon Shelter, etc.

Tent/marquee, etc

Swimming pool

Picnic mats, beach mats, privacy walls, etc.

Automotive covers, canal lining, wind break for poultry farms, etc.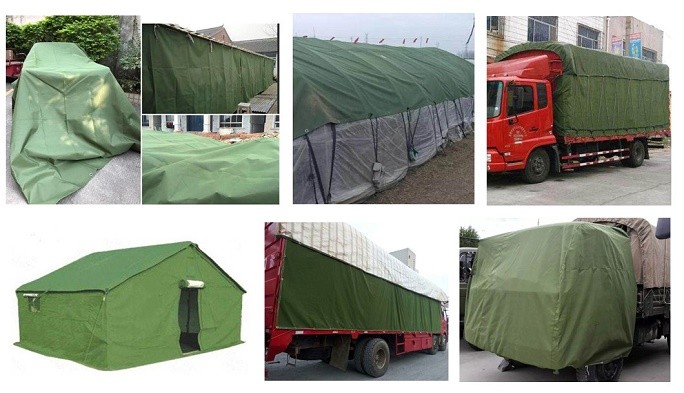 2.More types for you to choose
A: Including four major tarpaulins: PVC,PE, Oxford and Canvas tarpaulins.
B: They are widely used as construction membranes advertising material,recreational facilities, truck tarpaulin, emergency relief material, bags material, tent and party tents, conveyors, ventilation pipes, oil storage bags,swimming pool equipment, inflated castles and so on.
C: We own 10 production lines for PVC coating, 3 production lines for PE tarpaulins and 500 high-speed sewing machines. We produce 60 million square meters PVC and 90 million ton PE ever year.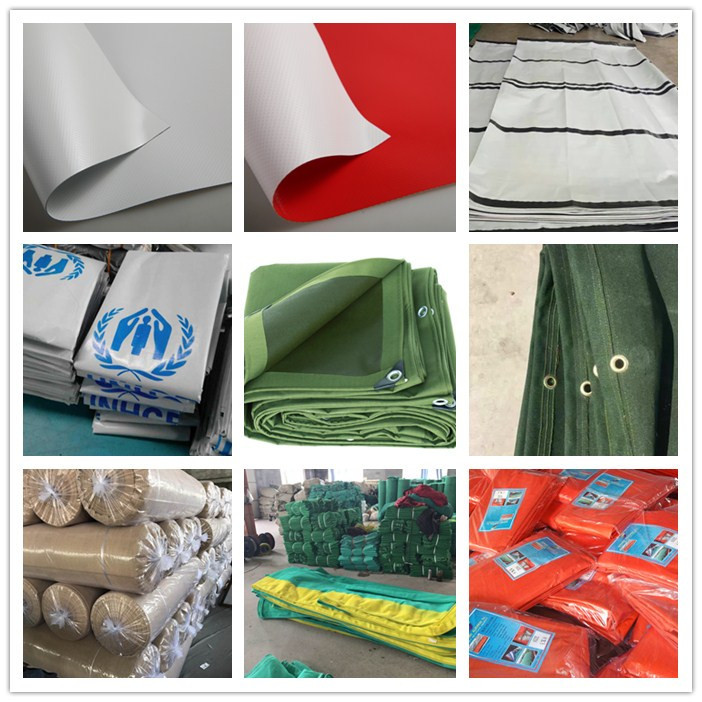 3.The professional sales team
A: We will answer your inquiry within 8 hours
B: We will send the sample to you within 24 hours according to your appointed specification. When we received your sample ,we will quote to you within 8 hours.

4.The professional After-sales Team 
The insurance company will underwrite for our productafter they are sold.
24 hours online services provided by our professional team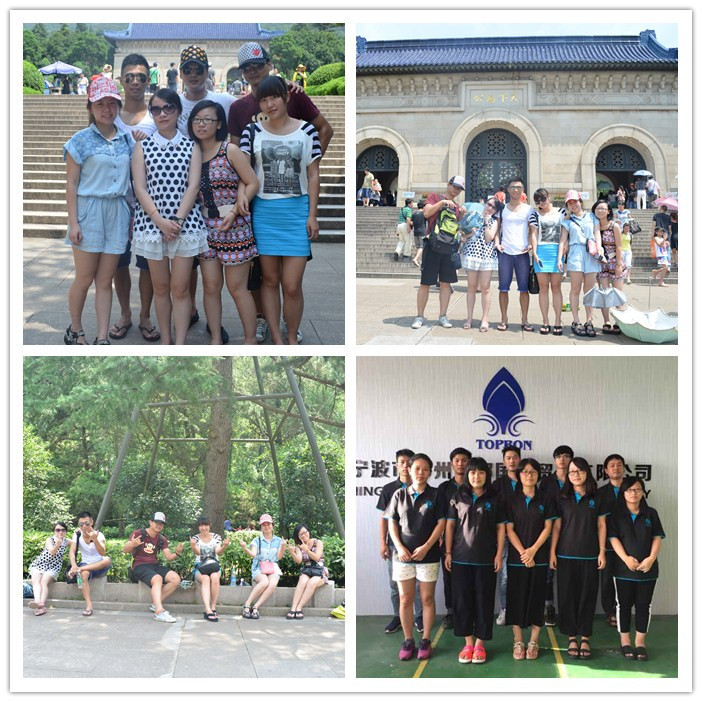 5.Our products have passed the ISO, CE, SGS, and CTI certificate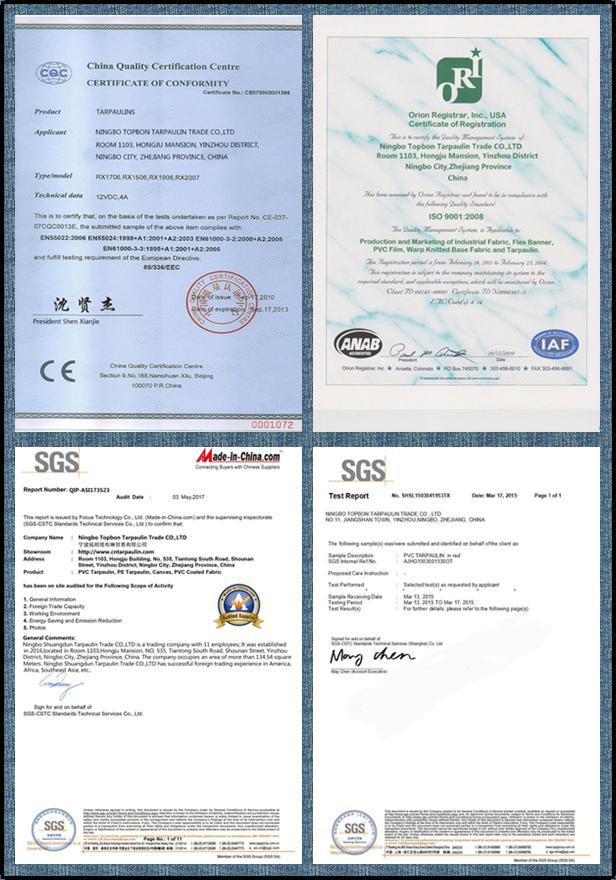 6.Quality is life,we have 3 groups of QC department to monitor each order at every production process.